The Walker Road Young Adults: Ages 18-29
The One- refers to when Jesus left the 99 in search of the one lost sheep. Just like Jesus we are searching out those who are lost. We hope to find the one and help to share the salvation that Jesus gave to us when he found us.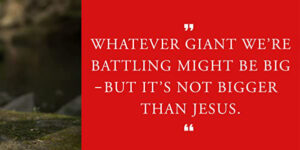 Bible Study
The Young Adult's Bible Study meets every Tuesday at 102 Walker Road in Morganton. Bible Study starts at 7 pm with snacks provided.
Current Study: Goliath Must Fall by Louie Giglio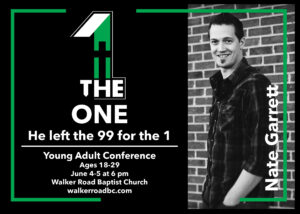 The One- Young Adult Conference
June 4-5 starting at 6 PM
Admission is FREE
Speaker is Nate Garrett